~ Unleash ~
the Unapologetic Version of You
Purify the feminine pleasure channel. 
Join us on a five week journey to claim your birthright to feel so damn good that you want to GFY!
Let's read a [SELF] love story, aloud. Ready?
Before opening my eyes after a deep, rejuvenating sleep I take a long, slow deep breath in. A blissful sensation trickles down my spine as my eyes blink open to take in my beautiful, intentional space and the rising sun.
I begin the day feeling inspired. Driven. Focused. Yet I'm peaceful, clear, and calm.
My sense of worth magnetizes opportunities that fuel the soul.
I'm empowered. Unstoppable.
Lovemaking brings forth tears of ecstasy.
Sex is wildly passionate. Connected. Exhilarating.
My life is full of opportunities to give and receive love.
I'm absolutely enamored looking in the mirror at my nude figure, appreciating every inch and every curve. I've been disciplined. I've worked hard and nourished this temple. I'm proud of the internal alignment and progress that is beaming from within. My reflection makes my heart sing.
I inspire those around me to become more embodied.
I love my body — my booty.
I feel rooted. Grounded. Connected to the earth.
I feel confident.
I feel shameless about my sexuality and I'm tuned into the ancient technologies of sex magic.
I know that everything I need is here and everything I desire is coming as I align with it.
I stand in my power.
Gentle strength.
I live Pure.
I live out loud.
I'm unapologetic.
How does it feel? Is this your reality?
If not, is this a reality that you'd like to step into?
Are you ready to fully show up for yourself?
It's either a FUCK YES or a fuck no.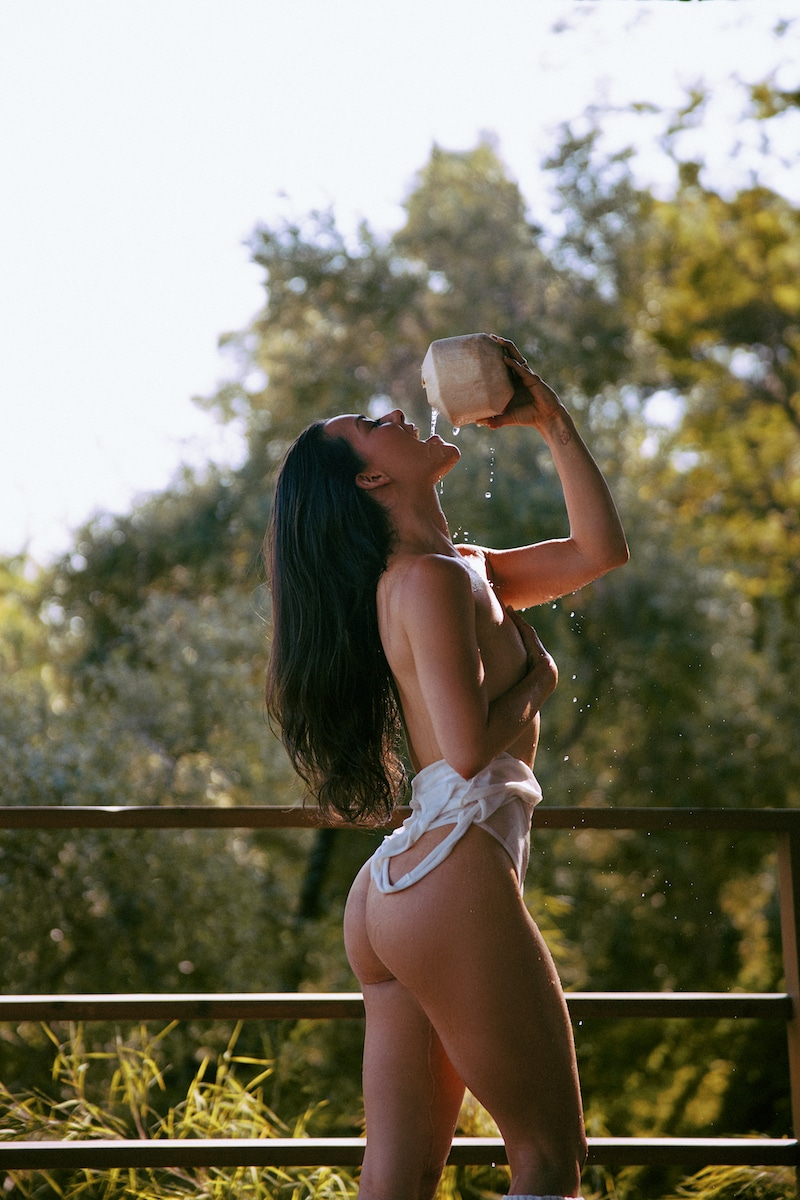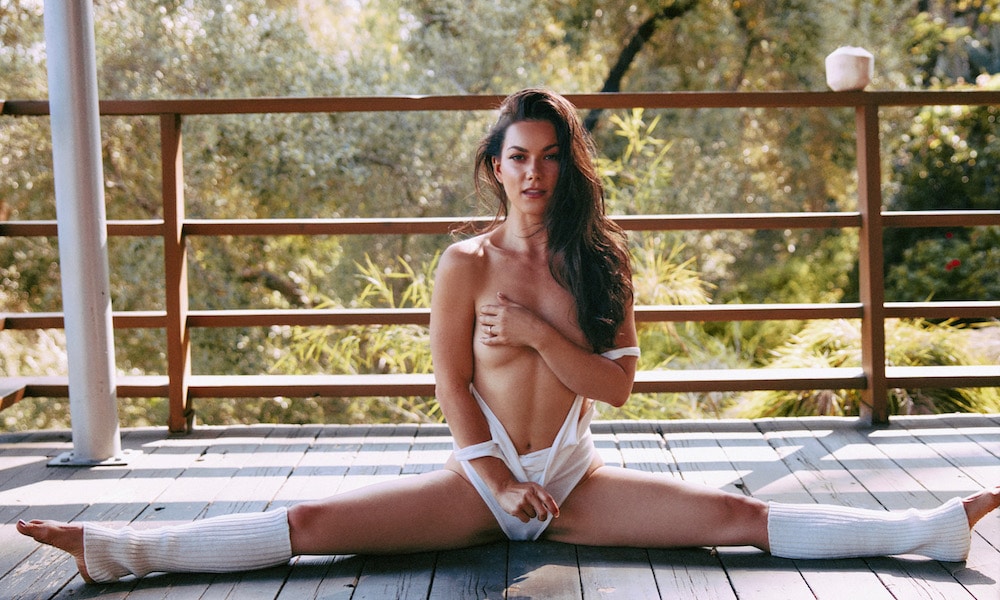 What's stopping you?
Inconsistent devotion to self
Neglect of what's going in, on, and around your body
Debris from the past
Toxic thought patterns
"Thought viruses"
Lack of personal rituals
Lack of accountability
Lack of support
Unresolved trauma and operating from old wounds
Unspoken family loyalty (hidden loyalties to forgotten, betrayed or suffering family members)
Shame
Energetic cords
A vicious cycle of surface-level sex
How much longer are you going to live like this?
You have only scratched the surface of your ability to feel pleasure, to thrive, to ignite your unstoppable drive.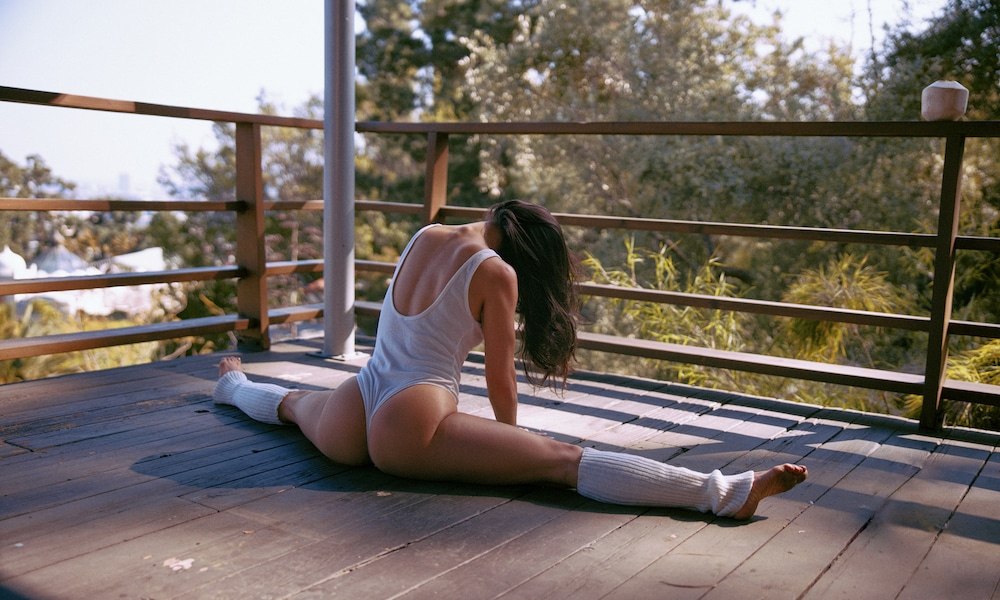 Our Journey Together
Week 1: Elimination
We'll uncover what patterns you're playing out that are holding you back by going deep and peeling back layers; through breathwork, movement, meditation and freeing the voice.
You'll dive into the unconscious and your internal dialogue. We'll revisit the stories that were created early on and identify the internal and external toxins & thought viruses that need to be cleared and alchemized.
Week 2 & 3: Purification
Eva Dalak will assist us in a deep cleanse + liver flush as claim our responsibility to "clean up our own shit," and make a declaration to the universe that we own every part of ourselves, including the beautiful mess.
This allows us to model to the people in our lives that we honor and respect them and never expect them to clean up our shit for us.
This is the part where we:
Uplevel self respect
Improve psychic abilities
Gain mental clarity and insight
Shed of old shit, physically + mentally (pun intended)
But let's not forget that you'll likely:
Feel better in your body
Improve digestion
Decrease or eliminate physical ailments/pain
Experience a glowing complexion
Resolve existing skin conditions
Eliminate parasites
Improve absorption of vitamin and minerals
Improve focus and concentration
Reduce inflammation
Improve sleep
Stabilize emotions and release *thought viruses*
Decrease toxins in the body
Week 4: Implementation
This is where we lay the foundation. This is where we build from.
Where are your strengths? With this new free, liberated space in your body — your cleansed vessel, you will consciously and intentionally choose what you allow in, on and around your temple. What practices will you begin or cultivate? We will put the magnifying glass on the parts of your life that you desire to fine tune and create a reality that ignites every cell in your body.
We'll discuss tools such as micro-dosing, supplementing herbs and alternative therapies to rewire and solidify the here and now.
Week 5: Activation
What does it feel like to be living pure; grounded in your whole, infinite, eternal self?
We'll peel away another layer — the layer of sexual shame (any hint of it), and unleash the unapologetic version of you that feels sexy, sensual, embodied and expressed. Guest teachers will come in to get you out of your head and into your pussy.
We'll explore tantric lap dance and erotic movement, ancient practices for increasing vaginal lubrication, sex magick, self-love practices and more.
Your 5 week LIVE immersion Includes:
 5 weeks of virtual group calls (5-6:30pm PT)
Access to curated sister support group

daily accountability
inspiration & integration

Microdosing protocol deep-dive
Unlimited space for questions + support
Exclusive pricing on products and future immersions + offerings
Lifetime access to recorded sessions
Expert guidance: Tantric Lap Dance, Sex Magick + Self-Love Practices
1:1 private coaching session (30mins)
What will happen during GFY?
You may feel the urge to:
Allow your expression to flow freely. Effortlessly. Pure. From the heart
Express a soft, embodied confidence
Dissolve shame around sexuality
Embrace your shadow
Cultivate Magnetism
Uncover the root of what's holding you back
Feel a deeper connection to your booty — your root, and the earth
Witness an inner child connection and playful expression
Step into self-acceptance
Liberate yourself from old thought patterns
Live in purity
Babe. This is your official invitation.
Are you willing to step into the unknown & into the Pure Way with Lana Shay?
Go Fu©k Yourself
5 WEEK LIVE ONLINE GROUP MENTORSHIP
Lana holds the codes of Eros & unapologetic authenticity. Her very presence invites you into the body & freedom. She has personally supported me in the final pieces of my embodiment journey. By fully owning my inner seductress & also feeling safe in my body. Lana's approach also is so non-judgmental, which supports you to release any shame that binds you, from your sexuality to all the quirks & taboos that hold the gateway to your liberation. Lana is a gift & truly an embodied leader of erotic awakening & feminine empowerment.
Lana at her core is a healer. She is unafraid to try a variety of tools so that she can recommend only the very best for the people she serves. Her wisdom comes from years of experience. She creates a safe space to explore natural ways of healing the whole self: the body, the heart & spirit; the result is the opportunity to fully express your feminine energy and experience love and connection, on a deeper level. Most programs only touch on one aspect of the self, but don't dig deeply into the whole self or alternative means of healing (a holistic model). If anything feels "off" for you – literally anything in your life, don't hesitate – working with Lana is the real deal. You're guaranteed to learn something new.
Lana has been a trusted guide for me through a challenging and transformational season of my life. Her feminine wisdom, kindness and compassion, and ability to hold both the dark and the light were invaluable to me as I worked through layers of trauma and reconnected with my purest Self. I'm beyond grateful to have her loving, healing and enlivening presence in my life.
She is truly the real deal: a woman who is on the path, walking the walk, and working on herself while uplifting others. I highly recommend working with her if you can!
Lana Shay is amazing. She never ceases to reinvent herself in the image of God, as the living prayer moving through her. I am in continuous and evolutionary respect of her ability to both be still and to move through life with the grace of a tiny dancer. I will always treasure so many moments we have shared laughing and reveling in the exquisite, and sometimes excruciating perfection of being human. I have always felt; from the moment we met, the ability to be completely raw and totally seen in my experience as a woman. She is a true revolutionary; somebody I will forever treasure as a friend and an ally, and a teacher.
I absolutely loved working with Lana, her presence alone is a gift to anyone around her. She is a master in healing, health and wellness. In the past she has been my health and wellness coach. Specially she helped me detox my home and body for a healthier lifestyle by removing toxic products and replacing my entire home with organic healthy ones. She's led me in private and group circles and they were all amazing experiences.
I go to Lana for positive life changing transformation. This is her expertise. She is experienced, trusting, and professional. But most of all she serves with true love and intention. I would without a doubt hire her again and refer Lana to all my family and friends.
Before working with Lana, I knew there were aspects of my life I wanted to change. Mentally, I was spiraling, and I wasn't sure what I needed to come back to myself. I knew I needed to get out of my own way, and Lana showed me how. Working with Lana has been a transformative experience. Her kind, compassionate, and supportive nature allows for a comforting and open space where I felt safe and welcome. Since working with Lana, I have made changes in my life that have saved my body and mind. I still have a lot of work to do on myself, but Lana gave me many tools to continue on my journey. Lana is someone I look up to and admire. I'm eternally grateful for the support she has given me.
Lana is truly a master at holding transformational space for deep, profound healing and lasting change. She has a unique understanding of health & wellness from over a decade in her personal and professional life experience that she shares with her clients and audience at large. I personally have had the privilege of receiving coaching and support from Lana & have applied her guidance to my life and business. The positive impact is beyond words. I was able to reach the root of my blocks, and experience breakthroughs with her guidance and reflections. I highly recommend working with Lana.
Lana Shay! What to say about Lana Shay; When what she teaches you is not a matter of words but a matter of feeling. Lana Shay is the type of woman who, by just virtue of being, embodies so many of the qualities that I think are essential for women to discover within themselves. There's a permission — a sensuality — a grounded understanding of the importance of the body as a vessel in our spiritual journey, that I haven't seen many women actually own, and teach with such integrity. I am a huge, huge fan of Lana Shay.
I have a deep appreciation for Lana's work and the space she's facilitated for my healing.
Just about a year ago I reached out to her with a question about dental care. I was in a situation where I felt the knowledge I was searching for was nowhere to be found.
She responded with such passion & insight. What she shared with me literally changed my life. I understood that it was time for me to quit smoking both cigarettes and marijuana after heavily doing so for 9 years. It fully activated my inner masculinity and I began deeply caring for myself.
The erotic dance class she facilitated during the Embodied Feminine Leadership Training with Nadine Lee was another major eye opener for me. It inspired me to fully let my hips move in the way they've always yearned for. My lower back injury actually loosened up almost completely. It gave me the insight to see how much I've restricted my movements and in doing so, also restricted such a important part of my self – my sensual nature.
I thank you from the bottom of my heart sister. Your essence is magic and is healing this world!
Love you!
Lana is one of the most grounded, deep, loving, and psychic beings I've ever met. Being near her is enough to feel something shift, bringing you to a place of more alignment. Then she opens her mouth and blesses you with the knowledge she has picked up along her incredible journey on this planet. I love her playfulness and her wisdom and I carry so many things that she's shared with me in my life. THANK YOU LANA, I love you.
Kristen Michaela
Gamer, Youtuber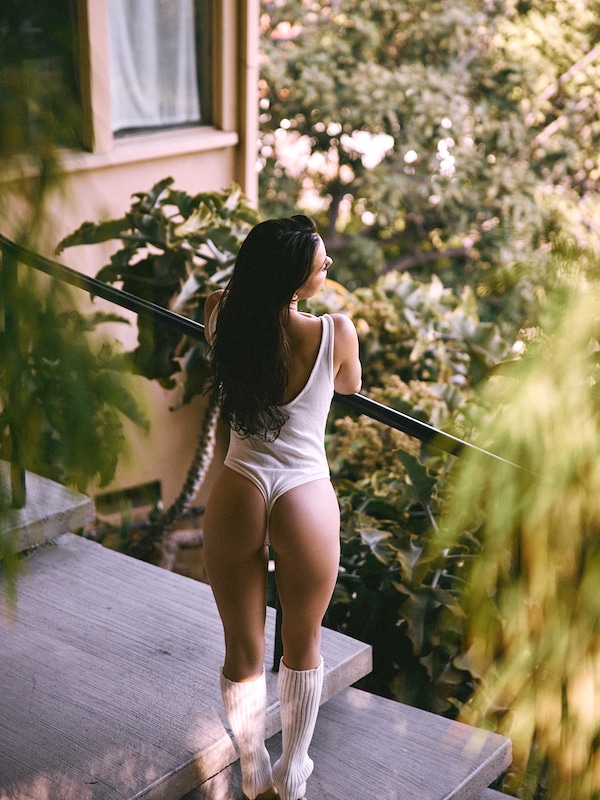 Live Call Dates
WEEK 1: Elimination
5pm – 6:30pm PST
WEEK 2: Purify
5pm – 6:30pm PST
WEEK 3: Full Purification
5pm – 6:30pm PST
WEEK 4: Implementation
5pm – 6:30pm  PST
WEEK 5: Activation
5pm – 6:30pm PST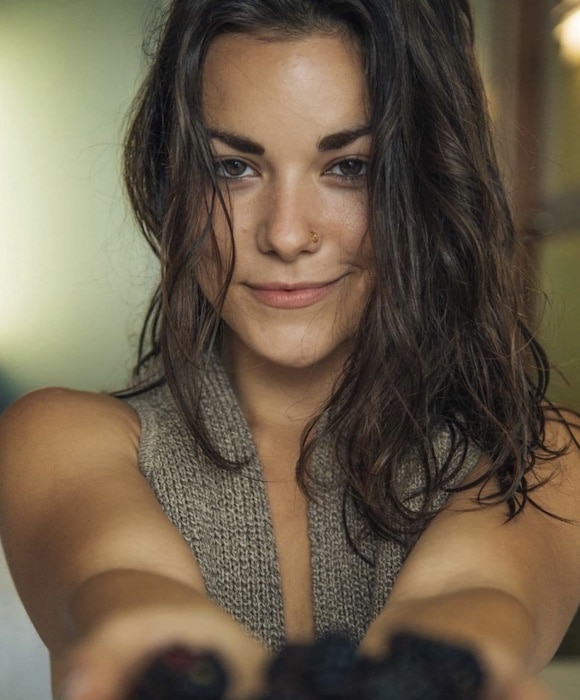 Lana Shay
The Pure Way with Lana Shay brings purity to sexuality, sensuality & full self-expression. Lana has dedicated her life to holistic practices, personal growth, and cognitive liberty. Her utmost passion is exploring the potential depth of pleasure through embodiment practices and a pure, holistic lifestyle.
She has been leading dance, yoga, and movement since 2009, as well as training in the Tantric Arts. She's completed a master practitioner level training with Kambo (the world's most powerful natural antibiotic) and has served hundreds of individuals with this potent chemical cocktail. At only six years old, Lana completed her first Chinese TIAO HE cleanse under the guidance of a trained herbalist (her mother). With this early catalyst of optimal physical and mental health, Lana has explored various routes to enhance neuroplasticity and physical prowess. This exploration led her down the infinite rabbit hole of plant medicine and psychedelics and a deep desire to create more accessibility. She co-founded EntheoVenture.com to support companies and organizations carrying the torch of the modern psychedelic renaissance. She is an advocate for exploring the unique geometry of one's internal landscape and utilizing the medicines the earth has provided since the beginning of time.
She's a #1 international bestselling author of Conscious Love: Enlightened Relationships and Soulful Sex 11 Love Experts Reveal Their Secrets. She's currently working on her Memoir, Erotic Hustle. For over a decade, she's worked as an exotic dancer in gentleman's clubs across America, where she cultivated the skills and techniques offered in her mentorship programs and 1:1 private sessions with women and couples.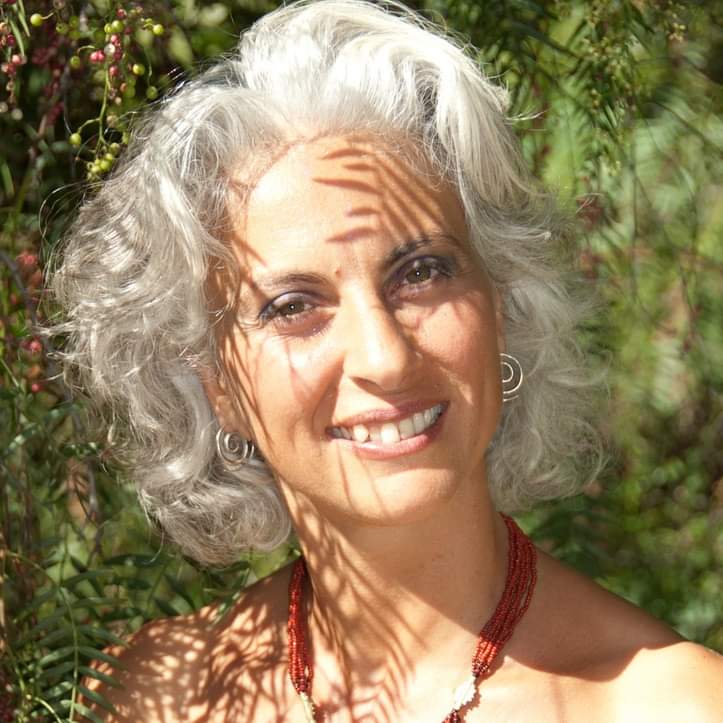 Eva Dalak
Eva is a Palestinian Muslim that grew up in Israel and studied in a Christian French school. Her identity was formed by the combination of the three religions and very constrained traditions, cultures, and conflicts. Yet what defines her is a deep connection to the human spirit and a sense of freedom that goes beyond identity.
She studied international law and political science at the Sorbonne in Paris and worked with one of the largest NGOs in the field of conflict transformation, as well as with the United Nations Peacekeeping Operations, with European Union Delegations around the world.
While studying spiritual psychology at the University of Santa Monica, she got pregnant with her first child and made the decision with her partner to move to the jungle of Costa Rica to have a natural birth and begin a family in a peaceful natural environment and create a conscious wellbeing retreat center.
Living in Costa Rica now, birthing her children naturally, unassisted at home, and beginning a conscious-based life has brought her to her knees and given her the best gift of life – the gift of love, vulnerability, and strength. Everything then came into alignment with my life purpose and the services offered.
Along with her coaching practice, she continues to work on conflict transformation and peace-building issues through One Whole Peace – an organization co-founded with her friend and colleague Dalit Eliahu.