Holistic Health & Sensual Embodiment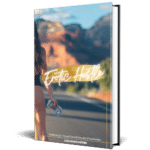 Check out my revealing memoir, Erotic Hustle!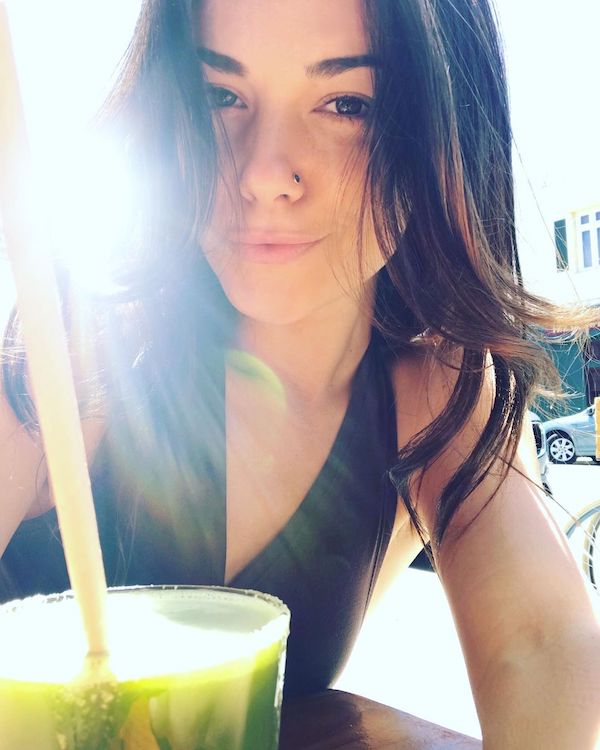 I'm Lana Shay. I am a life-long holistic living advocate, ex-exotic dancer, psychonaut, medicine woman, and practitioner of the tantric arts. I've dedicated my life to cultivating optimal health, and sensual pleasure. I believe purity is a path to pleasure.
Simply put, The Pure Way with Lana Shay is a lifestyle.
How much pleasure do you experience on an average day?
Have you reached the depth of pleasure that you are capable of in this human experience? My guess is that there's another level, or perhaps several levels deeper. I believe that you can experience even greater pleasures and feel even more alive.
As a Holistic Health and Sensual Embodiment Coach, I draw from over a decade of experience as an exotic dancer, tantra practitioner and yoga instructor to offer you a myriad of opportunities to more deeply connect with yourself. As a result, you can experience more pleasure, confidence, mental clarity and drive in your life. Let's not forget higher libido, more energy, improved sleep, strong immune system, balanced hormones; the list is endless! This is ultimately about a beautiful relationship with yourself, this will extend into all relationships. 
More pleasure simply means a better, more fulfilling life!
Honestly, I believe that on the collective level, we are in dire need of some major shifts, and inevitably we're going to get there — my offer to you is to condense the time it takes. My own experience has led me to believe that a pure lifestyle and fully embracing my own sensual nature have granted me a much more fulfilling life.
I invite you into my world, where the pure way leads to more pleasure. I've worked with individuals from all walks of life from Silicon Valley CEO's, and angel investors to new mothers, strippers and teenagers (not to mention that I raised one myself)!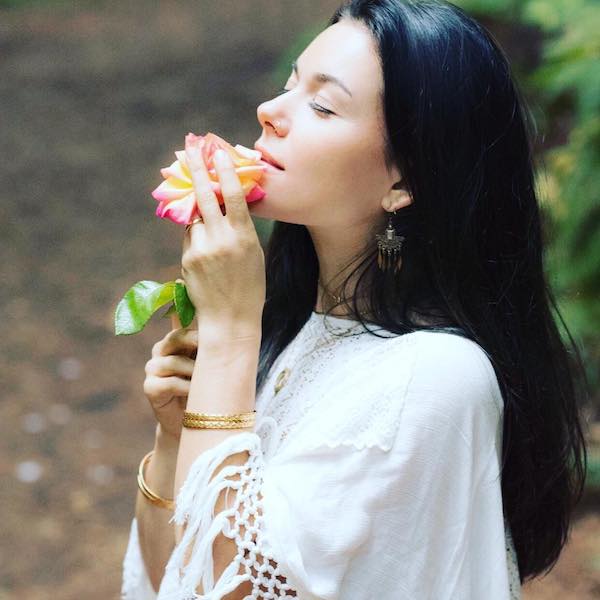 nadine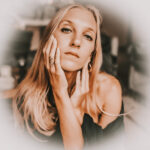 Lana holds the codes of Eros & unapologetic authenticity. Her very presence invites you into the body & freedom. She has personally supported me in the final pieces of my embodiment journey. By fully owning my inner seductress & also feeling safe in my body. Lana's approach also is so non-judgmental, which supports you to release any shame that binds you, from your sexuality to all the quirks & taboos that hold the gateway to your liberation. Lana is a gift & truly an embodied leader of erotic awakening & feminine empowerment.
Nadine Lee
Founder of Tantric Alchemy
trina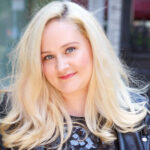 Lana at her core is a healer. She is unafraid to try a variety of tools so that she can recommend only the very best for the people she serves. Her wisdom comes from years of experience. She creates a safe space to explore natural ways of healing the whole self: the body, the heart & spirit; the result is the opportunity to fully express your feminine energy and experience love and connection, on a deeper level. Most programs only touch on one aspect of the self, but don't dig deeply into the whole self or alternative means of healing (a holistic model). If anything feels "off" for you – literally anything in your life, don't hesitate – working with Lana is the real deal. You're guaranteed to learn something new.
Trina Merry
American Multimedia Artist//Bodypainter
carolyn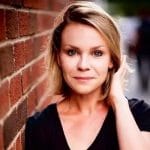 Lana has been a trusted guide for me through a challenging and transformational season of my life. Her feminine wisdom, kindness and compassion, and ability to hold both the dark and the light were invaluable to me as I worked through layers of trauma and reconnected with my purest Self. I'm beyond grateful to have her loving, healing and enlivening presence in my life.
She is truly the real deal: a woman who is on the path, walking the walk, and working on herself while uplifting others. I highly recommend working with her if you can!
Carolyn Gregoire
Writer/Editor
rebecca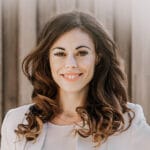 Lana Shay is amazing. She never ceases to reinvent herself in the image of God, as the living prayer moving through her. I am in continuous and evolutionary respect of her ability to both be still and to move through life with the grace of a tiny dancer. I will always treasure so many moments we have shared laughing and reveling in the exquisite, and sometimes excruciating perfection of being human. I have always felt; from the moment we met, the ability to be completely raw and totally seen in my experience as a woman. She is a true revolutionary; somebody I will forever treasure as a friend and an ally, and a teacher.
Rebecca Jean Alonzi
Founder of Diamond Legacy Reserve & Nourish Inc.
krys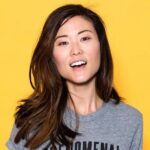 I absolutely loved working with Lana, her presence alone is a gift to anyone around her. She is a master in healing, health and wellness. In the past she has been my health and wellness coach. Specially she helped me detox my home and body for a healthier lifestyle by removing toxic products and replacing my entire home with organic healthy ones. She's led me in private and group circles and they were all amazing experiences.
I go to Lana for positive life changing transformation. This is her expertise. She is experienced, trusting, and professional. But most of all she serves with true love and intention. I would without a doubt hire her again and refer Lana to all my family and friends.
Krys C
Visual Designer/Model/Artist
radhika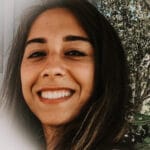 Before working with Lana, I knew there were aspects of my life I wanted to change. Mentally, I was spiraling, and I wasn't sure what I needed to come back to myself. I knew I needed to get out of my own way, and Lana showed me how. Working with Lana has been a transformative experience. Her kind, compassionate, and supportive nature allows for a comforting and open space where I felt safe and welcome. Since working with Lana, I have made changes in my life that have saved my body and mind. I still have a lot of work to do on myself, but Lana gave me many tools to continue on my journey. Lana is someone I look up to and admire. I'm eternally grateful for the support she has given me.
Radhika G.
Software Engineer
chelsey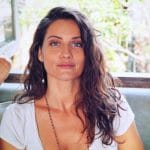 Lana is truly a master at holding transformational space for deep, profound healing and lasting change. She has a unique understanding of health & wellness from over a decade in her personal and professional life experience that she shares with her clients and audience at large. I personally have had the privilege of receiving coaching and support from Lana & have applied her guidance to my life and business. The positive impact is beyond words. I was able to reach the root of my blocks, and experience breakthroughs with her guidance and reflections. I highly recommend working with Lana.
Chelsey Lehl
Yoni Crystals Founder
mona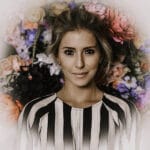 Lana Shay! What to say about Lana Shay; When what she teaches you is not a matter of words but a matter of feeling. Lana Shay is the type of woman who, by just virtue of being, embodies so many of the qualities that I think are essential for women to discover within themselves. There's a permission — a sensuality — a grounded understanding of the importance of the body as a vessel in our spiritual journey, that I haven't seen many women actually own, and teach with such integrity. I am a huge, huge fan of Lana Shay.
Mona Green
Founder of Namasme
henriette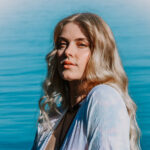 I have a deep appreciation for Lana's work and the space she's facilitated for my healing.
Just about a year ago I reached out to her with a question about dental care. I was in a situation where I felt the knowledge I was searching for was nowhere to be found.
She responded with such passion & insight. What she shared with me literally changed my life. I understood that it was time for me to quit smoking both cigarettes and marijuana after heavily doing so for 9 years. It fully activated my inner masculinity and I began deeply caring for myself.
The erotic dance class she facilitated during the Embodied Feminine Leadership Training with Nadine Lee was another major eye opener for me. It inspired me to fully let my hips move in the way they've always yearned for. My lower back injury actually loosened up almost completely. It gave me the insight to see how much I've restricted my movements and in doing so, also restricted such a important part of my self – my sensual nature.
I thank you from the bottom of my heart sister. Your essence is magic and is healing this world!
Love you!
Henriette Stenderup Johansen
Feminine Embodiment Mentor
kristen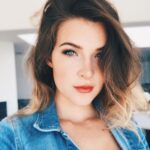 Lana is one of the most grounded, deep, loving, and psychic beings I've ever met. Being near her is enough to feel something shift, bringing you to a place of more alignment. Then she opens her mouth and blesses you with the knowledge she has picked up along her incredible journey on this planet. I love her playfulness and her wisdom and I carry so many things that she's shared with me in my life. THANK YOU LANA, I love you.
Kristen Michaela
Gamer, Youtuber

The Pure Way Health Evolution
The path to pleasure begins with purification of what we put in, on, and around the body — our temple. The one place we reside for this lifetime.

Tantric Embodiment
Access a deeper level of intimacy. Learn to consciously merge your body, mind, and spirit

Kambo Cleanse
Purify your body with this traditional South American healing ritual. Let me and the giant leaf frog be your guide.
WHAT MAKES A LAP DANCE TANTRIC?
Conscious, intentional merging of body and spirit~ through breath, sound, and focus on the energetic centers of the physical body.
YONI CRYSTALS
Unleash your feminine energy!
Once upon a time, I went to the Tucson Gem and Mineral Show. I had been planning to attend this massive event for years and years, and recently, I finally entered the intimate crystal vortex!
Walking through warehouses of massive crystals literally shifted my perspective of the world. Energize yourself with this 1000 year old, ancient Taoist tradition of intimate crystals.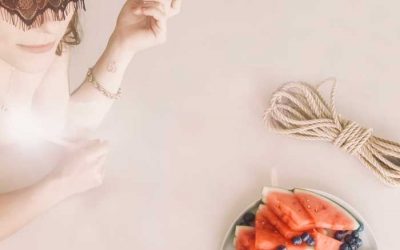 In my mind, I was thinking, "Oh no, no! I dodged that bullet already sir," I held back the laughter, but what a cosmic joke.
read more
Get a juicy excerpt....
from my recently released memoir:
Erotic Hustle: Redefining Sin Through Sacred Sexuality!