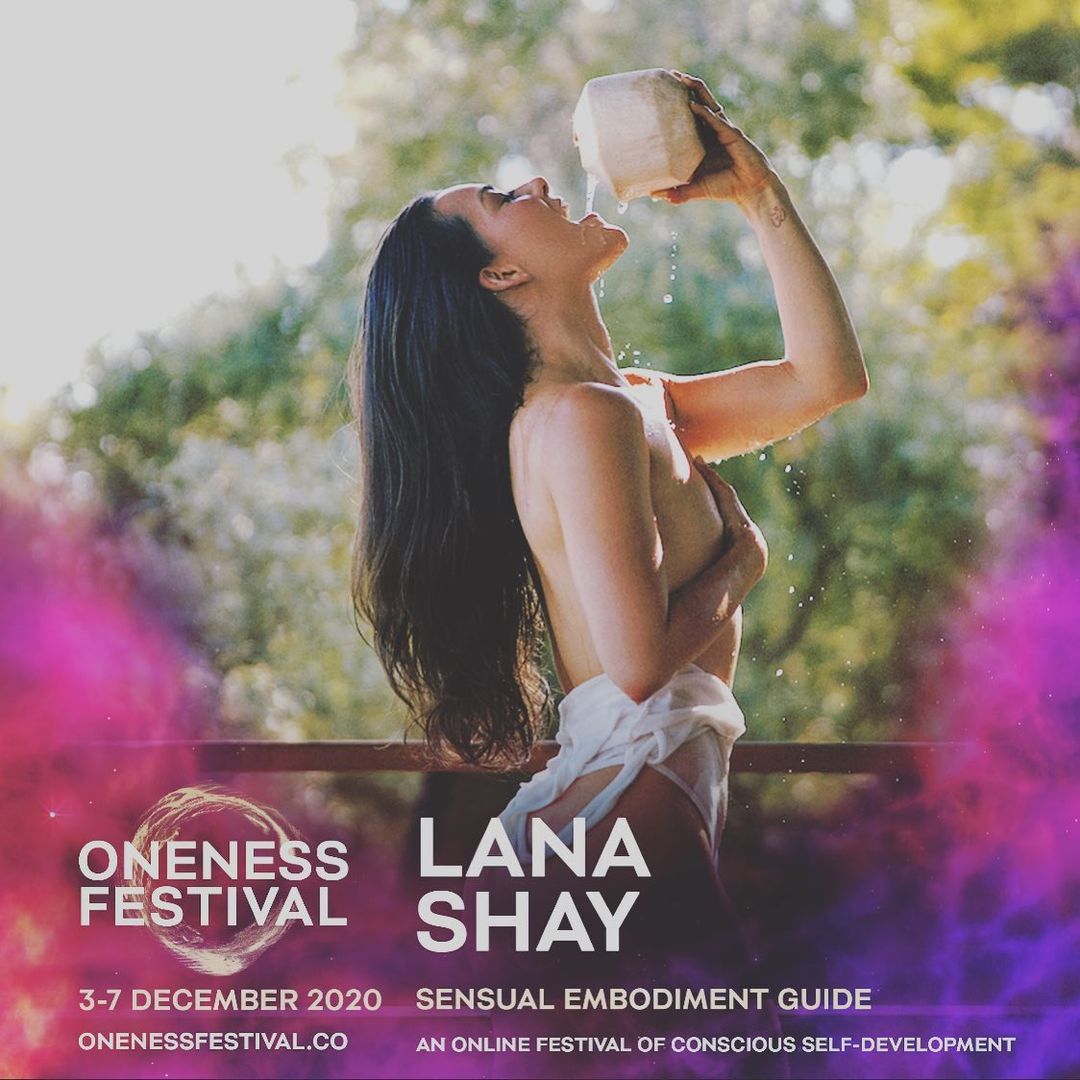 Are you ready to get a dose of the Tantric Lap Dance live?!
I'll be presenting along with 70 of the worlds top self development coaches at the Oneness Festival 2020.
If you want to find deeper meaning in your life, move past negative patterns and behaviors or be given life-changing tools – and of course tap into your juiciest sensual expression, the Oneness Festival is the online festival you have been looking for!
Buy your ticket now and access to THREE whole days of inspiring live talks covering Tantra, Conscious Business, Self-love, Fitness, Nutrition and many more topics that will broaden your view of the world ????
60+ of the world's top self-development coaches will guide you to your higher self
????
Join 100s of like-minded attendees who you will share their spiritual journey with you and become your community.
Let's not forget! Conscious singers, artists and DJs AND as a BONUS, you will be given access to over 130 hours of  life-changing content anywhere, anytime for 1 YEAR after the festival!
ALL TICKETS INCLUDE:
✓ 92 Workshops & Performances
✓ 81 Speakers & Artists
✓ 72 Hours Straight Entertainment
✓ 12 Months access to festival recordings
✓ 4 Channels of Mind-Blowing Conscious Content
✓ Lifetime access to our community network: Oneness Tribe
Join in now and learn how to live up to your true potential!
Join us 3rd to the 7th of December 2020
Buy your tickets via the link below and enter code LANA for 25% off!
Oneness Festival: The Global Online Festival of Conscious Self-Development. ????