VOTE WITH YOUR DOLLARS!
Have you ever heard this phrase? I may have to just dedicate an entire section of The Pure Way to dollar voting! This is-hands down-one of the most important practices of my life. Something I live by. I will drive an hour from home to go grocery shopping in San Francisco at Rainbow Grocery, a worker-owned coop, as opposed to driving three minutes down the street to Whole Foods. Why? Because I'd much rather support the coop. I'm giving them my money because I am voting for their business. Do I want vote for whole foods? Not really. I am not an advocate for deceptive labeling. Am I out and about in the world with scarce options and whole foods suddenly becomes the best option? Yes! This is how I choose to navigate in this world.
This isn't just a choice I make with my grocery shopping, I make this choice with everything I buy. Sometimes the best choice means spending more money, or taking more time to research, though in the end I feel better. I strive to improve myself every single day; that means making even more conscious choices about my part as a being that is inextricably connected to all other living beings and this living, breathing planet we inhabit.
What I ask myself is:
[Tweet "How can I make choices that allow me to tread as lightly on this beautiful earth as I possibly can?"]
I cannot say I'm exactly where I want to be, because it's all a process. We learn, we grow, we apply what we've learned :::repeat!::: What I've learned about clothing is that synthetic is not only harmful for our physical body, it's harmful for the entire planet.
When products are produced that don't break down or biodegrade, they end up in landfills, or even worse, the ocean (where they may be consumed and harm sea creatures). There is no "away." We cannot throw things "away."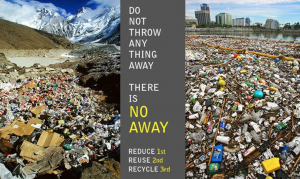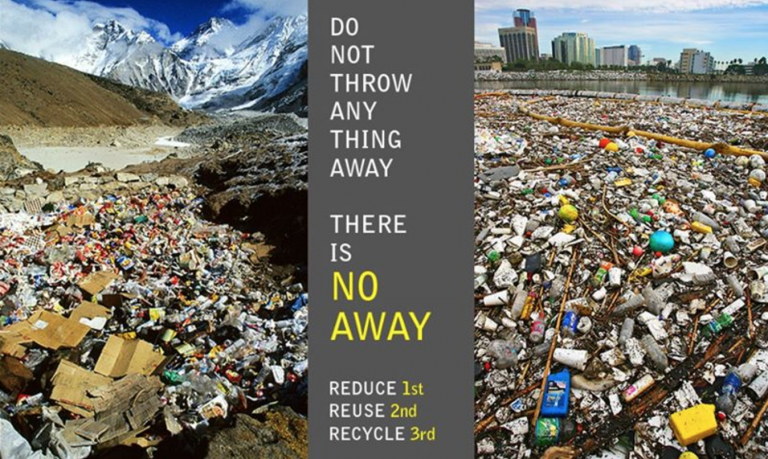 We only live on this one planet together, at this current moment in time, and everything we create stays right here, unless it's created to become one with the earth, as it once was.
This is one reason why I choose not to purchase synthetic fabrics. It's much like buying plastic bottles. Rayon yoga pants = plastic water bottles. I'm not a fan of chemicals entering my body. My deepest intention is to purify this temple I live in. Our incredible bodies are constantly taking in the environment. Our skin literally absorbs everything! Skin is the largest organ of the body and because it is porous, it absorbs everything we put on it. This means all of the chemicals used to create the synthetic clothing are just seeping right into our skin, as we sweat and play in our daily attire. This is tried and true. Tested! Research conducted by the Extension Toxicology Network proves that "chemicals can be absorbed through the skin and into the bloodstream, causing toxic effects".  This is all certainly worth looking into if you may have your doubts. It's totally possible to purify Your closet, by looking into conscious clothing that increases well being. We take in so many toxins just existing in this material world, so why not reduce your load and potentially avoid some undesirable symptoms? I did my research, and came to the conclusion that I will make every effort I can to not only purchase natural fibers, but I will purchase sustainable clothing from conscious companies. Here's an incredible infographic I came across, created by Ayanna Seals.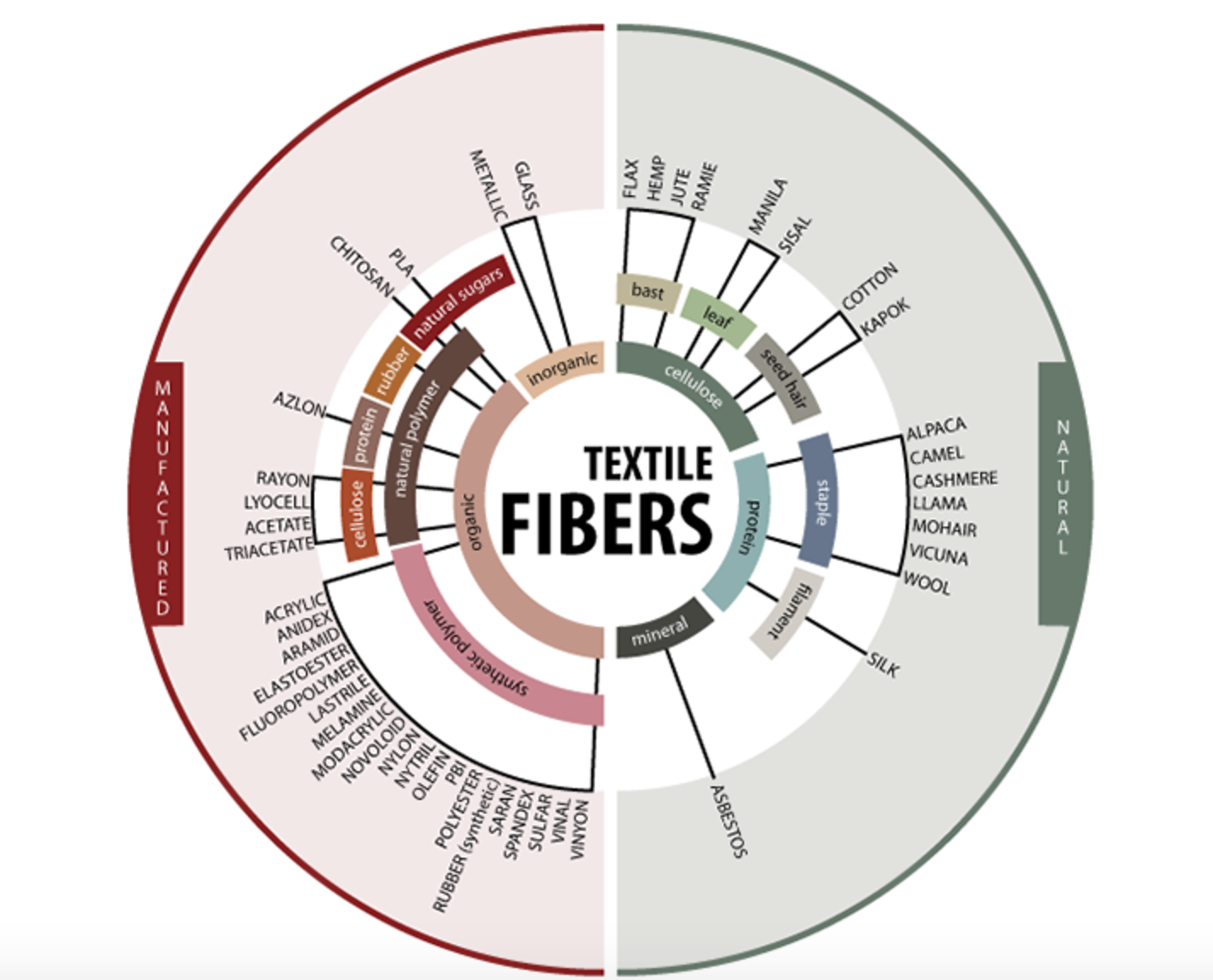 When I look at this infographic, I think about conscious clothing that feels good on… the inside, and outside! I love how cashmere and hemp fabrics feel against my skin. I also love organic cotton. There are some fantastic companies I've found that provide the softest, sustainable and luxurious clothing. Here are some brands I love:
Synergy Organic Clothing : My very favorite fall jacket is from this company, and it's so incredibly soft. The pockets are perfect; I rarely use pockets, and this is the one item that I wear when I hike or walk distances where I won't be carrying a purse, because the pockets are the perfect size and even placement for me to easily grab my keys or phone, or favorite lip balm!
Mudra: Conscious Clothing for Awakened Women This is a very special company as a lovely friend of my named Rita created it, and I deeply honor her passion for conscious clothing. She's a beautiful soul who lives in the UK!
PACT My husband and I are in LOVE with Pact socks. Almost 90% of our sock collection is Pact brand because they're soft and sustainable.
Boody Eco Wear I've gotten to the point where I'm tossing all of my old panties and replacing them with these and Pact brand. They're soft and that's the one place on my body where I absolutely cannot compromise. #yoniverse LOVE
Nomads Hemp Wear I own a few pairs of yoga pants created by this company. They're durable and super soft!  Do you see a theme here? Soft is my main interest for sure 😉
MahaDevi Design I used to wonder why I couldn't find conscious clothing with designs I liked. I no longer ask this question. This company is on the top of my list for design. Their big hoods and crop tops are exactly what I want to adorn my temple. And isn't this what it's all about? Wrapping our wonderful temples in fabrics that offer us comfort, and also celebrate our own unique expression of what we see as beauty.
Inkkas I can't tell you how many compliments I get on these shoes. They're beautiful! They've captured the colors that catch our eye in nature and included these hues on the shoes! They're comfortable and fit perfect-which is rare for my tiny shoe size.
Beyond Yoga Once again, super soft! I buy yoga pants once and awhile and they just don't hug my body the way I need them to while I'm in motion. My beyond yoga pants fit perfect and they've lasted through years of intense yoga practice.
Anahata Designs Check out their incredible jackets. This is a whole other story I am writing up for a future article-my relationship with wearing leather. I don't feel that it's a crime as I did when I was practicing veganism. This company is an example of using this sacred material with respect and consciousness. Their jackets are made to protect our warm bodies in harsh weather, with so much attention to detail! Every stitch sewn seems to be woven with intention and that was clear when I spotted this company at the Psychedelic Science Conference.
Indigenous Yet another company with beautiful designs. Big, warm chunky sweaters and natural colors.
Soul Flower My husband loves these tee shirts. I also love hugging him when he's wearing them!
HoodLamb By far my favorite coats on the planet! If you're going to be in a cold climate, this company designed just what you need to stay incredibly warm. They use hemp! Hemp is my all time favorite textile fiber.
HAE Now Organic Tee Another one added to the list because of my husband. He has this super soft and super durable tee that this company created, and the icing on the cake is the mushroom life cycle printed on the front 😉
Rawganique a conscious clothing devotee suggested I add this important company to the list for more men's clothing 🙂
Damselfly Organic Clothing I discovered this line at ecstatic dance in Oakland, CA. and tried on just about every item she had with my little sister. I took home two pair of pants that were soft, comfortable, light and super cute! My sister picked out a cowl neck crop, called the "Devi Crop". I love the cotton/hemp blend and truly everything about this line!
Sinewmoon Leg Warmers were my first item from this company. I actually found them on the Poshmark app. When I look for items on poshmark, I sometimes use "etsy" as the keyword and usually "organic," and "hemp." I believe the etsy keyword led me to the leg warmers. I asked the seller what brand they were and looked up Sinewmoon to find that leg warmers weren't the only item I wanted! I've never really been into the tie-dye look, but this company has created a sophisticated version that I love. All of the earth tones are beautiful.
*Please note! Not all of these companies use 100% natural,
organic fibers. Yet they are all conscious business 
who strive to offer the best eco products available. As this list grows, I will update and create sections with rankings of which companies are the most earth-friendly (which also means most friendly to the precious temple of the body). ;)
This is a super short list. There are many many more companies with incredible clothing and I know that you might even know of a few yourself. Please do reach out and let me know as I'd love to grow this list! Do grab yourself an item from one of these conscious clothing companies and let me know what you think. Once you go sustainably you may never go back!
Update!
To find more conscious clothing designers and brands that are a part of the slow fashion movement, follow my DePoP and navigate to my "likes." Here you will see images and find specific names and tags that will lead you on a whole adventure into the cozy, soft, feel good world of natural fabric.